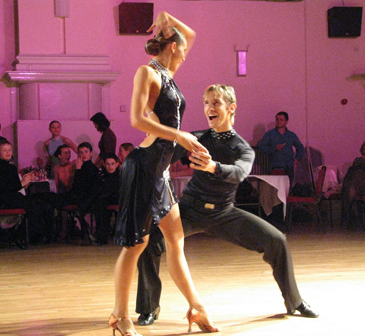 4 Week BACHATANGO COURSE
4 Week BACHATANGO COURSE at LOUDWATER
Details: 4 week Bachatango Course designed by us to make you learn quickly focusing on principle and core techniques of timing, leading, following, musicality, shines and styling.   To find out more about Bachatango as dance, origin, styles etc.. click here
Date: Sundays:  
22nd Sep,
29th Sep,  
6th Oct,  
13th Oct 
Time: 6-7 pm
Venue: LOUDWATER SALSA CLUB, Queensmead Road, Loudwater HP10 9TZ – get directions
Course Instructors: Kristina and Marosh (European Champions)
Marosh and Kristina are simply the best in their field. Their fusion of Bachata and Tango, is very unique and beautiful to watch. They will guide you through  an excellent course allowing any body of any level to learn the essential elements of each dance, then showing you how to transfer them directly into the social dance scene.
All levels
Cost £25 (Advance bookings recommended)
CLICK HERE TO PURCHASE THIS COURSE – £25