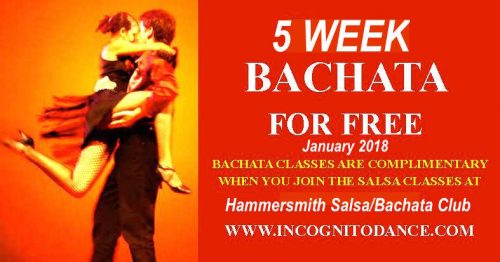 5 Week FREE BACHATA CLASSES at Hammersmith Salsa/Bachata Club
Date: WEDNESDAYS: 3rd, 10th, 17th, 24th & 31st January 2018.
As a way of saying thank you to all our dancers/students and followers we are offering this 5 week Bachata Course for FREE. Yes FREE.!!!
Open 7:00pm
7:25 – 8:00pm FREE Bachata Class(4 levels) We are offering 30 min Bachata classes FREE. No need to book, simply turn up and get you complimentary Bachata class for free when you sign up for the Salsa classes as normal. Salsa classes are £10
8:00-9pm Salsa Classes : Beginners 1 / Beginners 2 / Improvers 1 / Improvers 2 / Intermediate/ Advanced
SALSA COURSES:
To buy any of our awarding winning Salsa courses online, simply click on the course of your choice. The course cre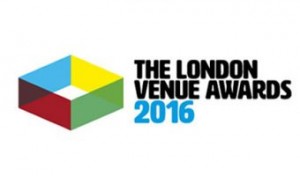 dits can be used at any of our venues at any time in a 12 month period:
New Salsa course for any level:
Every week DJ Incognito regularly play the latest Salsa, Bachata, Cha Cha and Latin music. Fun and friendly staff.