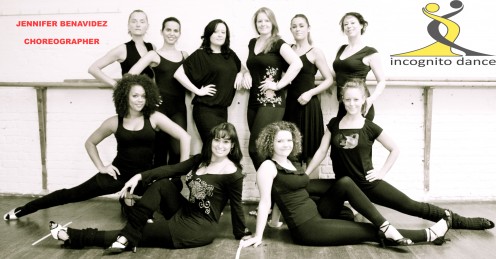 Special Events – Incognito Dance Performance Team on Tour November/ December

The Incognito Dance Performance course is a 10 week course resulting in a brand new show,  choreographed by the amazing international star JENNIFER BENAVIDEZ as part of the Incognito Dance Company.    All the ladies have been working hard and are very excited to be performing at their favourite local clubs.  
This brand new choreography comprises of the latest styles of Salsa, Mambo, Charanga & Pachanga, and has been put together with some of the sexiest moves, costumes and styling this side of the Atlantic.
For your chance to see Angela Macalley, Agi Modlinska, Ellie Vassy, Alessia  Borile, Sharm Ananth, Sabina Luck, Hannah Lily Fairburn, Kika Meniskova, Alison Roberts, Sheena   Kotecha, Nicola Roddy, Debs Lloyd, Kathleen Gosling &  Keoni Bougouneau.  These are the dates of the up and coming shows:


29th NOV  THURSDAY Pexava HOLBORN
Conway Hall, 25 Red Lion Square. London WC1R 4RL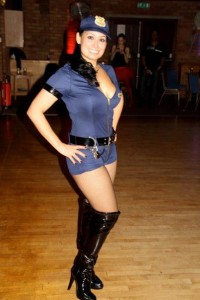 www.pexava.com
30th Nov FRIDAY Salsa Tropical Monthly Party –
Add: Bloomsbury House, 2-3 Bloomsbury Square, WC1A 2RL
www.salsa-tropical.com
3rd DEC MONDAY Fiesta Havana,
Add: Fiesta Havana, 490 Fulham Road, SW6 5NH
www.incognitodance.com
4th DEC TUESDAY Pexava Club Chiswick
Add: George IV, 185 Chiswick HIgh Road,
Chiswick, W4 2DR
www.pexava.com
8th DEC SATURDAY Pexava Club NORTHFIELDS
Add: Navastarian Centre, 223 Northfields Avenue, Northfields W13 9QU
www.pexava.com
9th DEC SUNDAY – Loudwater Sunday Social
Add: Royal British Legion, Queensmead Road, Loudwater, HP10 9TZ
www.incognitodance.com
11th Dec TUESDAY TNT Dance at The Boston 
address, The Boston, Music Room, 178 Junction Road, Holloway, N19 5QQ 
www.tntdance.info
12th DEC WEDNESDAY Hammersmith Salsa Club
Add: 11 Rutland Grove, Hammermsith, W6 5DH
www.incognitodance.com
15th Dec SATURDAY Mambocity Saturday Monthly Party
Add: ULU Malet Street London, WC1E 7HY
31st Dec Incognito New Years SALSA & KIZOMBA Party – 12 year Anniversary
Add: Chiswick Town Hall, Heathfield Terrace, Off High street, Chiswick W4 4JN
LIMITED TICKETS
www.incognitodance.com