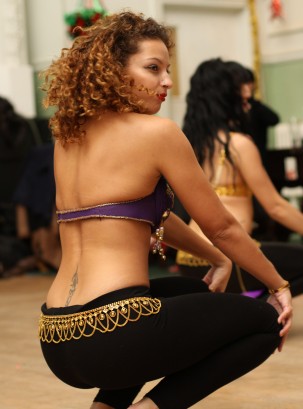 Amie Connelly & Synergy
AMIE CONNELLY
I graduated from doing a two year musical theatre course at North London dance studio. I also completed a BTEC national diploma in dance where I concentrated in contemporary, jazz, street and ballet as a base.Previously performed in college shows, at Business events Bellydancing and appeared in music videos. I was also a part of the international Allstarzz a sports dance team and performed with them at the cricket sixes in Hong Kong late 2007. I performed at the Zee cine awards dancing with Bollywood Actor Upen Patel and actress Geeta Basra. I have danced in Punjabi MC's video SNAKE CHARMER, and opened the 2009 Urban Music Awards. I have performed for Akon as a bellydancer for the Marenello V8 launch party. In 2009 I was asked to perform at the Asian music Awards as one of the backup dancers for Dboy, Desi and Seth.I have been a bolllywood dancer in India and have also worked in hotels in Greece. I have been in dot stars XPENSIVE video and I was able to choreograph Tatiana Dureos Crazy video. Most recently I have choreographed a piece for the rat pack stage show and am now dancing in a michael jackson tribute act. I have also choreographed for a girl band of which i found very interesting. right now I am teaching and performing a salsa/latin dance instructor.
I have modelled for wonderbras new multiplunge bra, a promo shoot for a West End production and a promo shoot for Afrotherapys new hair product 'mixed chick 'Where I appeared in Black Hair magazine. Would love to gain the opportunity to model further, I love sports clothes as I wear them frequently doing my dancing. Im also interested in artistic modelling and am currently a featured model for a lingerie website kocolala, of which I just promoted at the So Solid Crew concert at the Indigo2.  Please contact me for any work related enquiries.
SYNERGY  – ANITA MAKWANA, AMIE CONNELLY, SOPHIA THEODOSIOU
Synergy are a London based professional performance group. They are inspired by a variety of styles making their performances versatile. Their passion for dance and diverse dancing backgrounds have enabled them to create their own individual style which are both intriguing and unique. They have individually been trained in styles such as ballet, jazz, contemporary, tap, street, hip hop, samba and even bollywood. They have also mastered all levels and varieties in the beautiful art of bellydance and use this art form combined with those previously learnt, to fuse energy and elegance into their performances. They have performed at world class events to include the Olympic Opening Ceremony, TV' shows, theatres, charity events and many many more. To see more of them visit, www.discoverdanceuk.com.