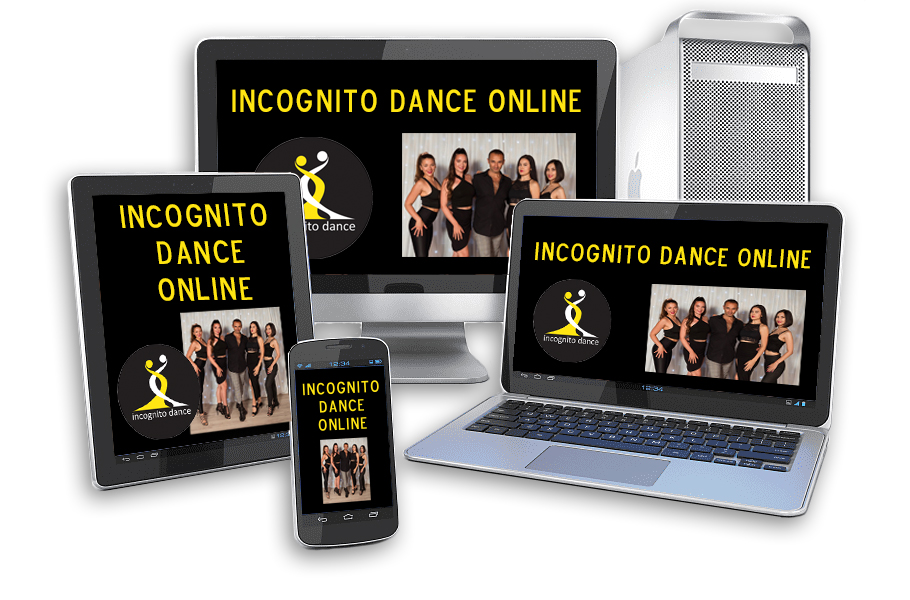 Learn Salsa & Bachata Online?
Incognito Online Salsa & Bachata Dance Courses.   
Learning Online has  many advantages:
🤓 Learn Salsa, Bachata and other styles at your own pace and convenience
💜 Fully comprehensive and detailed courses 
🏃‍♂️  Specifically designed to make you learn quick
‼️  Over 70 hours of on-demand classes 
💃  Over 750 videos  in 20 courses, and so much more to come
🧐  Professionally filmed and edited
🥰  Sign up now and save big
🥰 From Beginners To Advance levels, and Teacher Training Courses
🤩  Using our unique core technique system and methodology, you will benefit from every single minute of these courses.
👣  Excellent value for money – each course is the equivalent of 3-6 months of normal lessons
Now available with huge discounts:  INCOGNITO ONLINE
Imagine You Could…
Follow a progressive curriculum that would quickly transform your dancing
Understand the building blocks of dance and how it all connects
Access the ultimate vault of quality dance knowledge whenever you need it
Say goodbye to anxiety and hello to dance floor confidence
Learn at your own pace and convenience at times that suit you
Know secrets, hacks, tricks & tips of the best dancers in the world
Well, now you can!
With our brand new online courses, you get one of the most complete and comprehensive training packages ever put online. We'll give you the guidance to truly understand dance, so you can relax and have more fun learning by yourself and/or with your partner. See instant improvement and build confidence super fast.
Whether you are starting from scratch or wish to join our Teacher Training Course – we have something for you here
Using Incognito's unique Core Technique Methodology you will save money, save time, and transform your dancing in the quickest way possible.