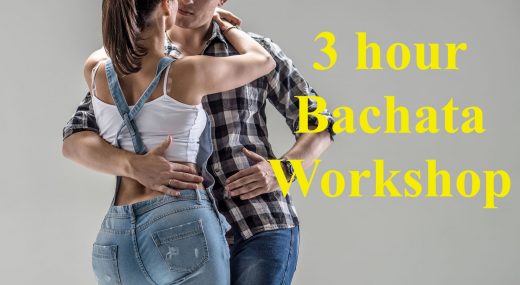 3 hour Bachata Intensive Workshop – all levels
Date: 7th OCTOBER 2023
Time: 11 am – 2 pm
Venue:  Hammersmith Salsa & Bachata Club, 11 Rutland Grove, Hammersmith, W6 9DH
Course Instructors: Incognito Dance Company
Cost £30 (Advance bookings recommended, £38 0n the door)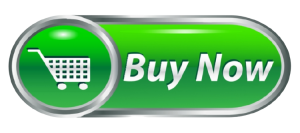 Bachata Partnerwork Workshop Details: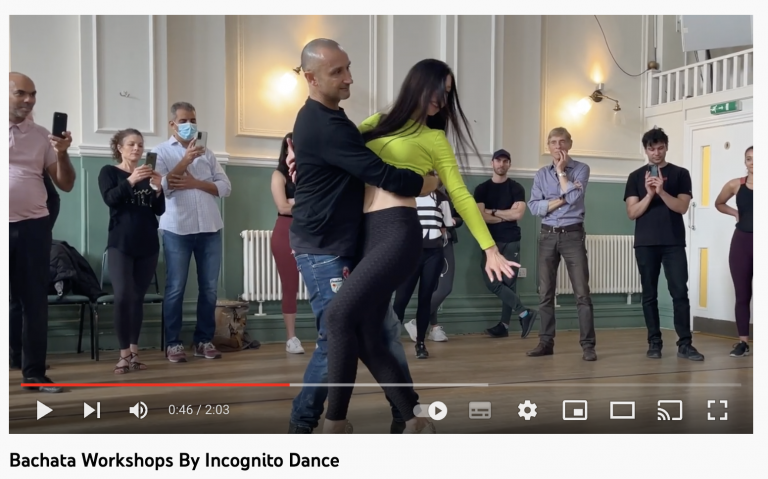 We are offering three hours of expert Bachata tuition in a single day
Perfect for foundations and to really feel you've got somewhere
Suitable for all levels – NO PARTNER REQUIRED
If you are a total beginner, or been dancing for months and want to sharpen your skills to get that much-needed boost to your confidence and dancing. Then this workshop is perfect for you.
The workshop will offer much more than a single lesson once or twice a week. Our instructors will give the group an intensive program that will get you dancing much more confidently.
The focus will be on learning quickly in a very relaxed fun atmosphere.
All our staff are very friendly and encouraging.
Intermediate and Advanced dancers will be taught complex techniques, modern combinations, tricks and dips, and advanced body movement.
Wear comfortable clothes, sporty or dance clothing is recommended. Smooth-soled shoes/trainers, or dance shoes
There will be 2 levels: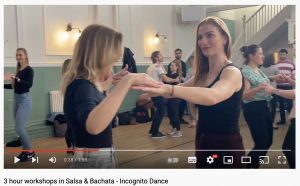 Beginners/Improvers. From 0 – 6 months experience.
Intermediate/Advanced from 6  months onwards experience.
We will give you tips and techniques that you can take away and keep forever. More importantly fundamental techniques that will carry you through your whole Latin dance life.
Incognito Dance Company  also teach regularly at Wimbledon Salsa & Bachata Club,  Putney Salsa & Bachata Club, Hammersmith Salsa & Bachata Club, Earl's Court Salsa & Bachata Club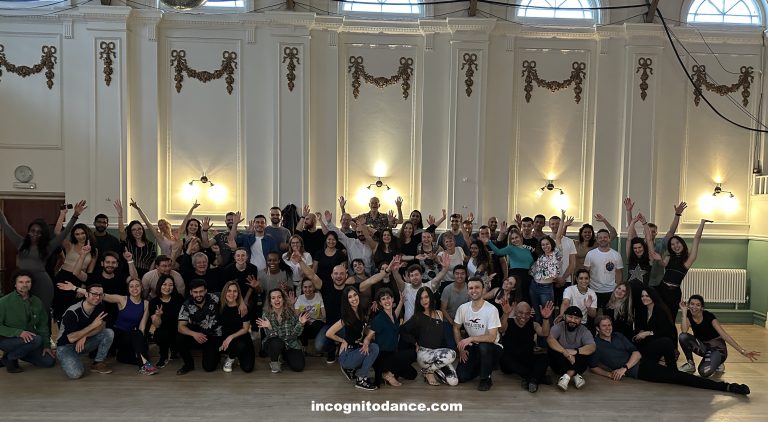 2023 dates for all Salsa & Bachata workshops