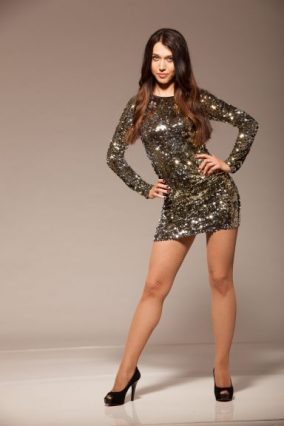 12 Week Salsa Styling & Technique Performance Course – Ladies Only
SOLD OUT / SOLD OUT
If you want to go on the reserve list please email info@incognitodance.com
Course Dates: 20th January – 14th April (except 24th Feb)
Sunday afternoon sessions at Dance Attic, 368 North End Road, Fulham SW6 1LY.
Time: 12-2pm
Course details
Incognito Dance are putting together a LADIES ONLY Student Performance Team. This 12-week performance course is a unique opportunity for Intermediate / Advanced Ladies to take their Salsa dancing to the next level. By working on specific techniques, body movement, styling and musicality, the aim is to improve your ability, grace, confidence and presence as a female dancer.
The ladies are selected from an audition process. We are only looking for 14 Intermediate / Advanced Ladies to join this group, so please apply early to avoid disappointment. Auditions are now open.
The course is intensive, and requires dedication and hard work. However, it is very rewarding and we have always seen our ladies grow through this process. You will get 12 x 2 hour sessions that will prepare you for a variety of shows across London's top and best established salsa clubs as well as the amazing Bulgarian Salsa & Bachata Congress June 2019
Each lady will perform an average of 6-10 shows. Personal attention, guidance and support will be provided over the entire experience.
Choreographed by Mia
Mia starting dancing at the age of 7 and has been in many Performance Group formations in Latin Ballroom and standard Ballroom. Qualified full training with Incognito Dance, then recently trained with Karel Flores, Frankie Martinez, Eddie Torres, amongst many others. Now living in London, she teaches Salsa (On1 & On2), Bachata and Cha Cha on both followers and leaders perspective. She teaches salsa at all levels from beginners to advanced regularly for Incognito Dance Company at all their clubs in and around London, as well as ladies styling, shines and musicality.
She has appeared in film and TV and taught recently at The Move It Exhibition in Olympia which had over 35,000 dancers. With experience of different dance styles, she believes in encouraging others to develop expression and creativity in all aspects of their salsa dancing. A dynamic dancer with loads of energy and style.
Incognito Dance Company also teach regularly at Wimbledon Salsa/Bachata Club, Putney Salsa / Bachata Club, Hammersmith Salsa/Bachata Club, Wycombe Salsa Club and Fulham Salsa /Bachata Club

If you'd like to join and perform please email: info@incognitodance.com.
NB: No refund on course fee.