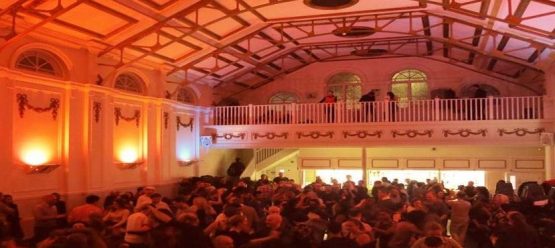 Salsa & Bachata Dance
Incognito Dance offers Salsa & Bachata classes every week and monthly parties.
All classes are taught by highly trained dance instructors in a fun and friendly informal atmosphere.
Online Classes and Online Courses are also available
Absolute beginners are warmly welcomed
No partner is required, you can come alone or with a group of friends
Prior bookings are not essential. We get dozens of new beginners every week in all our clubs.
You can simply turn up, sign in, and dance. 
Our classes and clubs have won many awards for being the best places to learn to dance. Our classes are structured to help you learn quickly, get fit, socialise, and have great fun all in one night. After the salsa & bachata classes you can practice, dance all night or sit back, relax, and enjoy the music with friends.
Incognito Dance regularly hosts show nights, special guest teachers, guest DJs, live music, and of course, plenty of salsa dancing.
---
ONLINE – ANYTIME  at   INCOGNITO.DANCE ONLINE
---
MONDAYS at Wimbledon Salsa & Bachata Club  READ MORE
---
WEDNESDAYS at Hammersmith Salsa & Bachata Club    READ MORE
---
THURSDAYS  at Earl's Court Salsa & Bachata Club –  READ MORE
---
SATURDAYS Monthly at Putney Salsa & Bachata Club parties > READ MORE 
---
SATURDAY  – Monthly 3 hour Salsa & Bachata Workshops 11am – 2pm in Hammersmith > READ MORE
---
SUNDAYS  Performance & Dance Techniques Courses at Dance Attic Fulham
12-week Bachata Partner Work Course:  READ MORE
12-week Bachata Ladies Styling Course: READ MORE
12 week  Salsa Partner Work Course:  READ MORE
12 week Salsa Ladies Styling Course: READ MORE
6-week Bachata Partner Work  Bootcamp: Read More
6-week Salsa Partner Work Bootcamp: Read More