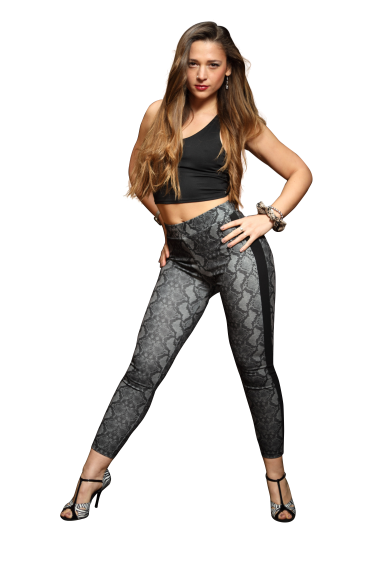 Aliki Siganou
New to the Incognito family, but not new to dance. Aliki originally from Greece was brought up with dance and music all her life.  Starting with Ballet at the age of 4, then trained in Greek Traditional Dance, R&B, Latin Ballroom, all through her teens. She then discovered a special love for Salsa and Bachata whilst studying at University in London. 
Having now been trained by Incognito Dance for the last few years, she regularly teachings at Incognito's most popular clubs to hundreds of students every week, has performed multiple times at congresses in Europe in front of large audiences on the same stage by modern greats like:  Frankie Martinez – USA, Daniel & Desiree – Spain, Marco & Sara – Spain, Katerina & Dmitry – Russia, Charlie Garcia & Tania Cannarsa – Italy/USA, Johnny Vazquez & Luis Vazquez – Mexico Barbara Jimenez – Cuba, Angelo Rito – Italy. 
Aliki is a very intelligent, caring and patient instructor, that always gives detailed advice and tips to all her students. 
Catch Aliki teaching at Wimbledon Salsa/Bachata Club,  Putney Salsa / Bachata Club, Hammersmith Salsa/Bachata Club, and Fulham Salsa /Bachata Club
Please click email HERE for bookings for dance-related work