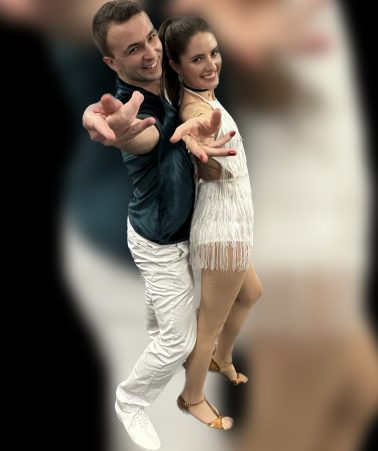 Stefan Korac
Stefan is the newest star to join the Incognito family. Having begun in 2023 after completing the online teacher training program and a variety of courses, Stefan is a dynamic, charismatic and very talented instructor.
Stefan started dancing Latin and Ballroom in 2015 on the University circuit. Throughout the year, Stefan was a regular finalist, culminating in an incredible feat achieved at the 54th IVDC Nationals: Stefan was one of only 2 couples out of over 100 participants to final all four dances that year, achieving 3rd in Cha Cha Cha, 4th in Waltz, 5th in Jive and 6th in Quickstep.
Stefan then went on to Salsa, Mambo, Cha Cha & Bachata with Incognito Dance. Developing a strong love and passion for the dances, Stefan went on to coordinate his in-person training with the
Incognito Online Teacher Training program
  He has performed in the Scottish Congress 2023 and is currently teaching in all of the Incognito Dance Clubs.
Outside of dance, Stefan already has a plethora of teaching experience in a vast number of fields. These range from teaching English as a second language and being a teaching assistant at primary and secondary schools, to assisting instruction in Karate and coaching the Men's Second Volleyball Team at university. Furthermore, Stefan has considerable experience in tailored 1-to-1 instruction having been a successful private tutor in Mathematics for a number of years.  Both his parents are musicians, and his grandmother was a professional dancer which inspired him to pursue a promising career in dance.
He has incredible energy and passion for dance, is super talented, considerate, helpful and kind to all the students.
Stefan can lead and follow many Latin dance styles, making him an inspiring teacher for students at all levels.
Stefan teaches Salsa & Bachata at all levels from beginners to advanced regularly for Incognito Dance Company at all their clubs in and around London, as well as men's styling, shines and musicality.
To contact Stefan for Private lessons, please WhatsApp/Text him on 07734302599   or info@incognitodance.com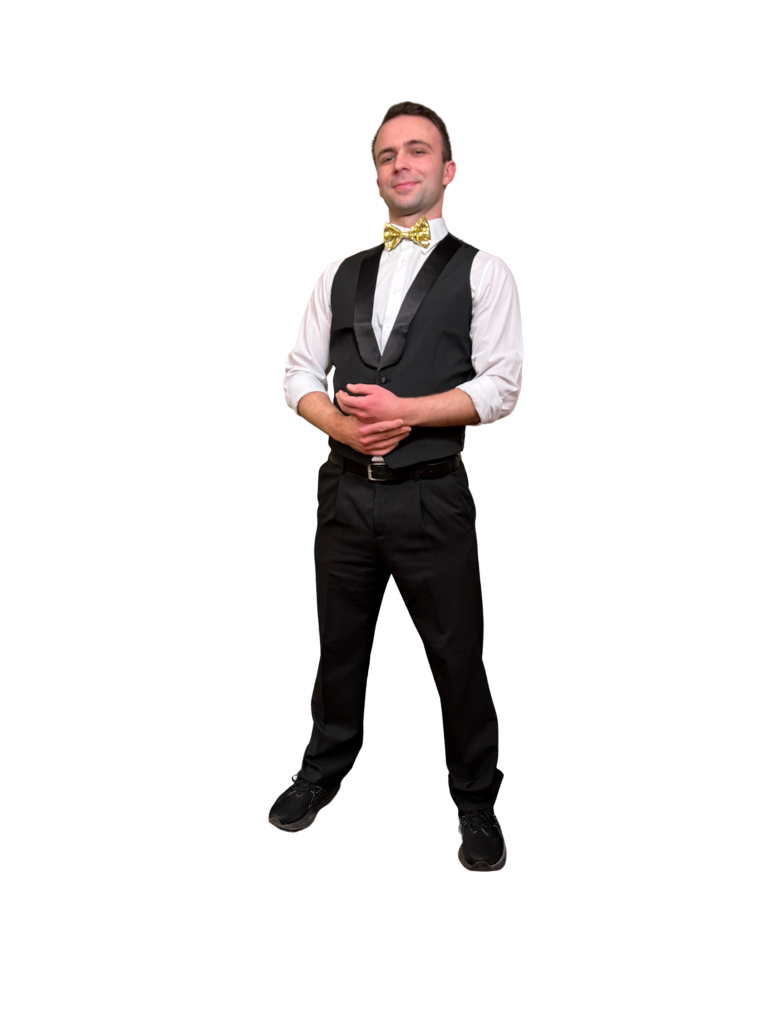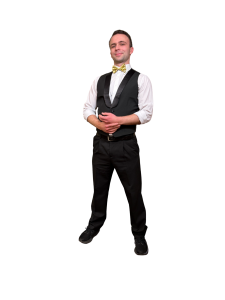 Incognito Dance Company teach Online Incognito.Dance  as well regularly at Wimbledon Salsa & Bachata Club,  Putney Salsa & Bachata Club, Hammersmith Salsa & Bachata Club, Earl's Court Salsa & Bachata Club