About
Incognito Dance Company (IDC) was established in 1999. It has some of the most experienced and qualified Latin Dance instructors and performers in Europe. All our Latin dance courses, workshops, holidays, events and clubs are run and taught by highly trained, friendly instructors who encourage dancers of all levels to enjoy the spirit of dance.
Over 20 years of experience teaching classes, we have combined all our knowledge and skills into our brand new Online Syllabus for you to benefit at any time at your own convenience, from anywhere in the world.
Incognito Dance has won many prestigious awards, including Brilliant Business Awards 2019,  UK's Premier Salsa Teachers 20018/9 and 2015 and 2014,  London Latin DJ Star 2010/12/14/18, Favourite London Club Promotors 2009/2012 and 2017, Lukas Award Winners 2013 and 2017, Best Salsa Dance Performers 2015 and 2018.  Over the last 20 years, some of the IDC instructors have competed in and won,  World Championships, European Open Championships, South American World Ranking Tournaments, Asian-Pacific Dance Competition and Canadian Latin Open Championships.
Classes, courses and workshops are for all levels from the total beginner to the highly skilled advanced dancer and performer.  Absolute beginners are warmly welcomed, no partners are required, the atmosphere is fun and friendly during the classes and freestyle social dancing.
Try our award-winning Gold, Silver & Bronze Salsa Courses, learn to dance, have fun, keep fit and meet new friends. Check out the private lessons, weekly classes, regular workshops, boot camps, monthly parties, holidays, and special events.
Experienced dancers are given fun, technically challenging classes, and plenty of hours to social dance to the latest Latin music by our fabulous DJ's.  We teach many Latin dance styles of salsa from LA Style, NY Style, Cuban and Puerto Rican, as well as Bachata, Kizomba, Cha Cha, Reggaeton, Latin Hip Hop, Merengue etc.
Incognito Dance Company   teach regularly at   Wimbledon Salsa & Bachata Club,  Putney Salsa & Bachata Club, Hammersmith Salsa & Bachata Club, Earls Court Salsa & Bachata Club
To meet the team – click here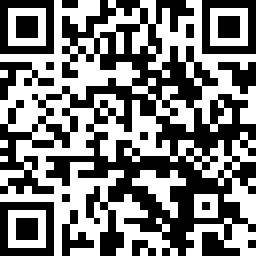 Some common Questions & Answers?
Q.  I am a total beginner and I have never danced before, how long will it take before I can dance and be confident
A:  If I had a penny every time I was asked that question!  Everyone learns differently depending on your background, ability, time and effort you put into practice, etc.        Rest assured we have been teaching for 12 years, and in our experience, even a total novice can see improvement in their dancing skills after a simple 1-hour lesson.   You can pick up simple basic patterns and steps that you can practice anywhere.    These basics are fundamental and you will be using them forever, so you literally start learning useful steps from your first minute.
We specialise in teaching beginners from scratch. Just like you, most of our students do not have any dance experience. Our Level 1 Salsa class is structured for beginners, with clear, step-by-step instructions on what to do and how to move, every step of the way. With a little practice and patience, you'll be able to dance by the end of your first lesson. The classes are focused on learning quickly, in a fun relaxed atmosphere.
Usually, after 3 lessons you will have enough confidence to dance for hours.  Nearly everyone you will meet in our clubs started with us as beginners, so everyone is very friendly and supportive. We have never come across anybody who could not dance after doing our classes.  Just be brave and bring your smile, and enjoy the experience.
Q.  What do I wear? 
A:    Shoes should be proper dance shoes if possible. If not don't worry, just bring a pair of smooth-soled shoes or trainers, the type you can walk in for about an hour and not hurt your feet.   Anything that stays with your entire foot when you lift it and allows you to pivot comfortably on hardwood floors. We advise NO slippers, mules, or footwear that leaves your heel when you lift your foot. Flats and heels are both OK. Sneakers are also allowed, as long as they do not cause too much friction when you pivot.
For clothes – Anything that's comfortable and allows easy movement of your arms and legs especially. Office wear or exercise gear is fine too. Preferably no short, tight skirts which restrict movement, and no long flowing skirts, which tend to obscure the feet.  Simply wear comfortable light clothes, like cotton and other breathable fabrics.  Usually advisable to bring a small towel or change of top.
==
Q. Do I need to attend class with a partner?
A. Not at all. Many students come for the class alone, or with a group of friends. In any case, during the class, you will be partnered up with your classmates. Partners will be rotated during each class so that everyone gets a chance to have a partner. If we have an imbalance, students without partners simply wait between pairs for the next rotation. We will be rotating partners frequently throughout the class.
Q. What is Salsa?
A. Salsa is a sexy, energetic, and fun partner dance. Unlike some partner dances, it is a very sociable dance – you don't need to have a regular partner. In fact, it is common for salseros to dance with people they have never met before. That's part of the fun of dancing Salsa. With its sociable nature, Salsa has become highly popular, all around the world. Today, you can easily find Salsa clubs wherever you go anywhere in the world.
==
Q.  What style of Salsa do you teach?
A.  There are 3 main styles:  Crossbody (Modern style), Cuban and Columbian.  We regularly teach Crossbody/modern On1 style,  as it's the most popular style around the world.   However, in all our clubs, we have dancers of all styles.   Most dancers nowadays know the minor differences, and it is great fun dancing with people from different styles.
Q. What are the top three reasons to pick up Salsa?
A.
1. It's fun and easy to pick up. There are no demanding pre-requisites on flexibility and strength, so anyone, regardless of background and age, can be proficient within months.
2. Salsa's fast pace and high-energy moves will give you a good cardiovascular workout and build body awareness.
3. You get to meet fun-loving people from all walks of life, with the same interest in dance.
==
Q. What is the difference between the Levels?
A.   Everyone learns differently and at different paces. But as a rough guide:
Beginners: 0-3 months
Improvers: 3 – 9 months
Intermediate: 9 months – 2 years
Advanced: 2 years plus
==
Q. I'm coming to class with a partner. Do I still have to rotate partners?
A. Rotating partners is not solely for social reasons; it is critical to the learning process. Although everyone has a different style, the "lead" signals that are used in Salsa are generally standardized (within the different styles of Salsa). Therefore, if your lead signals are clear (as a leader), or if you're able to interpret these signals accurately (as a follower), then you should be able to dance with any salsero. Dancing with different partners will give you a true test of whether your leading/following technique is correct. It is absolutely your choice if you wish to dance only with your partner outside of class. However, during class, it is necessary to rotate partners as that is part of the learning process. Alternatively, if you do not wish to rotate partners, you can do a private class instead. With a private class, you can structure it according to your preference and learn at your own pace. If you would like to arrange for a private class, please email us.
==
Q. Where can I see your class schedule?
A. To view our class schedule, simply click on "Classes on home page" on the navigation menu
==
Q. How do I register for classes? Can I just turn up for classes on the day and pay on the spot?
A. To register for classes, simply turn up and register. Yes you can pay on the day, or you can book your classes in advance through our secure online booking and payment system.  Click here for options
==
Q. How many people are there in a class?
A. It depends on which individual class, some have 10 students some have 40 plus. Generally, our venues have over 200 dancers every night, throughout all our levels. Whatever the case, we always ensure we give student focus and keep the classes fun and entertaining, as well as challenging and progressive.
==
Q. How can I arrange for private classes?
A. If you'd like to have a private class or workshop for yourself or for your organization, please email us, and we will gladly quote you, and advise of the process.  Click here for more inf
==
Q. What if I can't make it for a particular lesson? Are there any make-up classes?
A. If you can't make it for a particular lesson, you can attend the class that's offered on the other day. The lessons are structured on core techniques, which help you learn quickly, without the need to memorise long complicated routines. In addition, remember that you can come back to the same-level class, as often as you like.
==
Q. I want to organise a large office party or a group event of friends. Do you cater for that?
A. Yes definitely. On top of our weekly classes and large monthly parties, we entertain and host many corporate & private events. We have over 30 years' experience in this field and we have been booked 100's of times. We are totally flexible and can make a package that suits any event. From small Hen Parties to large global events. We have hosted events for Glaxo, BBC as we many other TV companies, Manchester UTD, Chelsea FC, Beechams, Wimbledon Tennis Company, Royal Variety Performance, Hilton Hotel's, Audi, BMW, Porsche etc etc
==
Q. How do I make payment?
A. Simply pay by cash on the door, or by cheque or Paypal in advance through our secure online booking system.  Our online payment system is 100% secure back by VISA VERIFY and PAYPAL SECURE.    Click here for options
==
Q. I've taken Salsa classes at other dance schools, but I'm thinking of taking up Salsa classes with you. Which level should I begin at?
A. Each school has a different syllabus, focus, and method of teaching. While many schools do cover some of the same basic moves like a basic step, cross-body lead, cross-body lead turn, the actual movements, and points of emphasis may have some differences, even for moves like a basic step. At IDC we also pay very close attention to the fine details of each move, and we place much importance on the connection. Each Salsa class builds upon the moves taught in the previous level. Therefore before you advance to the higher-level classes, it is important that you are familiar with moves from the previous level, so that you'll feel comfortable in the class. The easiest way to determine this is for our instructors to have a quick 5-min assessment dance with you at the studio. If you wish to set up an appointment, please feel free to contact us.
==
Q. I'm slightly overweight. Will I have any problems picking up Salsa?
A. No worries. Salsa dancers come in all shapes and sizes, and some of the world's best dancers are quite fleshy. At the end of the day, what determines how quickly you can pick up Salsa is not your size, but how hard you practice, how many dancing hours you put in, etc.
==
Q. Are there any age barriers to picking up Salsa? What is the age range of your students? Will I have any problems picking up Salsa if I'm in my forties/fifties/sixties?
A. There is absolutely no age barrier. We've had students from 16 years, up to 60+ years, while most of our students are in their 20s and 30s. As long as you have no problem in mobility, you can learn to dance Salsa. And if you aren't able to participate in any activity, no worries. You can always sit those out.
==
Q. I've noticed that some of your classes have female instructors. Can a female instructor teach the role of a leader?
A. Absolutely! Female instructors who can take on both the leader and follower roles make one of the best teachers, simply because they know what it feels like to be led. Therefore, they can instruct you on how to lead a follower in a way that's clear and yet considerate. All our instructors are familiar with both leading and following techniques.