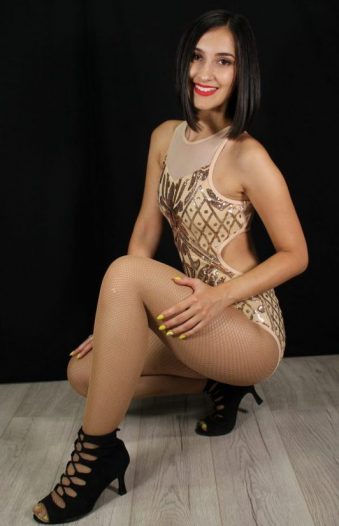 3 Hour Ladies Bachata Styling Workshop
WORKSHOP AT PUTNEY SALSA & BACHATA CLUB
INSTRUCTOR: TBC
Date: TBC
Time: 2-5pm
Venue: PUTNEY SALSA & BACHATA CLUB, 63 Upper Richmond Road, SW15 2RD
To make a reservation, please make payment at any of our venues, or you can simply pay by Paypal by following this link:
CLICK HERE TO PURCHASE THIS BACHATA WORKSHOP £30

(Advance bookings recommended – £35)
BACHATA STYLING DETAILS
This 3-hour Ladies Bachata Styling workshop for all ladies from Improver to Advance levels. The focus will be on ladies Bachata styling: including body movement, posture, balance, footwork, arm styling and Modern/Sensual Bachata technique.
If you are at the early or later stages of Bachata dancing, (beginners need at least 6 x 1-hour lessons to join) this workshop will give you to the essential components of dancing beautifully and with ease. If you are an intermediate dancer, this workshop will create the perfect platform to practice and master the above techniques and to develop an awareness of what styling and movement mean to you personally.
Incognito Dance Company also teach regularly at Wimbledon Salsa & Bachata Club, Putney Salsa & Bachata Club, Hammersmith Salsa & Bachata Club, Earl's Court Salsa & Bachata Club
PARKING:
Parking on roads close to the club is limited to 2 hours, then you need to top up. However, there is FREE parking all day in all the roads around the top of Putney Hill, just before Tibbets Corner Roundabout, then it is 8-10 min walk to the club. It is usually easier to catch a train or underground, as all the Putney stations are very close and reliable.