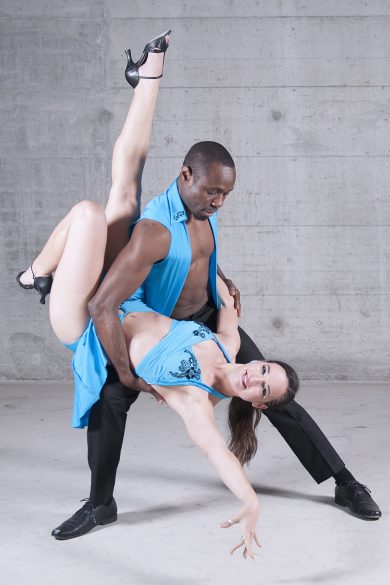 Delarry
DeLarry has been dancing at a professional level for ten years. His performance experiences include touring with 'The Mandrells' Rueda Group and appearances on the BBC as a Salsa dancer. He has performed shows at the most popular UK Latin Festivals and has recently been in the musical 'Mi Cubita Bella' in London. Delarry is the winner of the Open European Salsa Championships 2013.
Delarry teamed up with
Corina
in 2014 and together they won the Swiss Champions in Cuban Salsa and Latino Show. Since then the couple has performed all over the world including Bangladesh and Cyprus. They have also appeared in several feature films together such as 'Cuban Fury' and 'Cobra' and on the popular UK TV shows such as Eastenders.
The couple are a well-known dance act and popular teachers in the UK salsa scene. 
Incognito Dance Company also teaches Online Incognito.Dance  as well as regularly at Wimbledon Salsa & Bachata Club,  Putney Salsa & Bachata Club, Hammersmith Salsa & Bachata Club, Earl's Court Salsa & Bachata Club
 If you want to contact me please click here