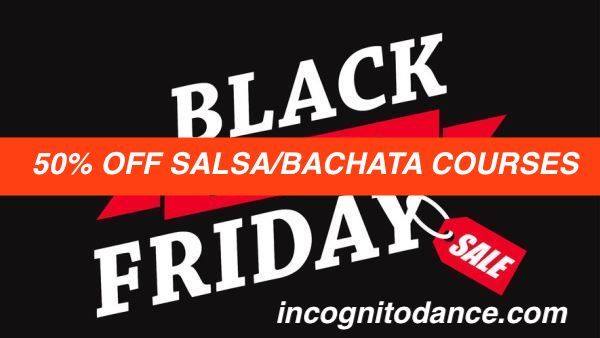 BLACK FRIDAY SALE 50% OFF Salsa & Bachata
BLACK FRIDAY SALLATEST EVENTS NEWS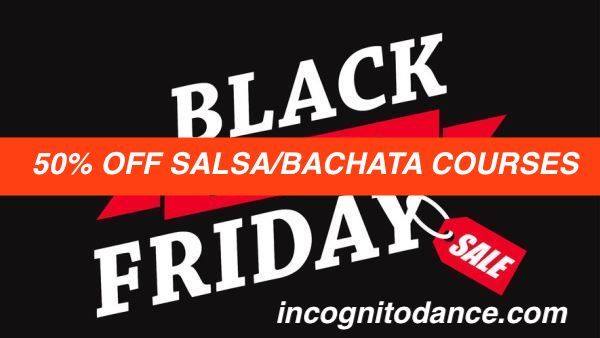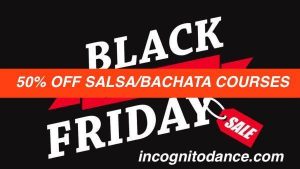 Saturday at Putney Salsa & Bachata Club
Date: 25th November 2023
(also make a note of other Putney Salsa & Bachata Club Party dates:  9th December and 6th January)
All levels: Salsa & Bachata Classes by Incognito Team
London's biggest and best Salsa & Bachata party – 300 plus dancers.
Open 7:15pm
BACHATA classes at 7:30 – 8:30pm
SALSA classes from 8:30 – 9:30pm
Party till midnight.
Classes all levels. Dancing till midnight, join us for a great night.
Please forward this to all your friends. Your support is appreciated.
PUTNEY SALSA & BACHATACLUB, The Dance Lab, 63 Upper Richmond Road, Putney, SW15 2RD.
Tickets can be purchased from this link or on reception.
http://www.incognitodance.com/special-event-at-putney-salsa-club/
---
3-hour BACHATA INTENSIVE WORKSHOP
Saturday 2nd December. Open at 10:45 am, workshop is from 11 am-2 pm.
https://www.incognitodance.com/3-hour-bachata-intensive-workshop-all-levels/
---
 3 hour SALSA INTENSIVE WORKSHOP
Saturday 6th JANUARY,  we have our 3 hour Beginners / Improvers Salsa Workshop. Open at 10:45am, workshop is from 11am-2pm.
Fantastic way to boost your dancing skills in just 3 hours. Please forward this to all your friends.
HAMMERSMITH SALSA & BACHATA CLUB
For details or to book: http://www.incognitodance.com/3-hour-beginners-improvers-intensive-salsa-workshop/
Thanks
Incognito Dance
👣❤💃❤🕺
---
WEEKLY CLASSES:
**Wimbledon Salsa & Bachata Club open weekly Monday
**Hammersmith Salsa & Bachata Club weekly Wednesdays 
**Earl's Court Salsa & Bachata Club weekly  Thursdays
On top of our regular weekly classes in Wimbledon. Hammersmith, Earls Court and monthly in Putney, we have other workshops and courses throughout the year.  Please check them out and let us know if we can assist in any way. 
Review & WIN!!!
https://g.page/hammersmithsalsabachataclub/review
If you enjoyed the experience could you kindly spare a minute and please do leave us a 5*  review on Google. Your review will really help us to continue providing our service at a high level. You go into a prize draw with a chance to win a 9-week Dance Course worth £99 or a 3-hour workshop worth £30. 
Finally, we took a great group photo of everybody if you'd like me to send you a copy just reply to this email and I'll send it to you. 
Many thanks and see you soon.