All clubs and classes reopening soon- NOVEMBER UPDATE
Dear Fellow Dancers,
It's getting close to re-opening – very EXCITING !!!!
As you will be aware there is a lot of speculation and concern in our dance community with regard to when would be the appropriate time to return to dance and what form that should take. As promoters providing dance classes and events we care about our student's health.  As a professional organisation providing classes and events, we are accountable and have a legal duty of care for our staff and dancers. 
We've been busy working on our online dance academy whilst waiting to go back to the clubs. These online courses will be available soon. All our venues and us are desperate to go back into classes and social dancing.
The good news for all our students and members is that we've extended all the credits for five years which means you have your credit safe on account and it's valid for any class, course or workshop that we operate in the next five years from when we re-open. 
Will keep you updated as to when we open and advise on the next course and workshop dates.
We are hoping for positive news from the Government in the next few weeks. 
Best wishes
Jeff – Incognito Dance
We appreciate this is a terribly difficult time for everyone, but if you can donate and support us, the teachers and venues during the pandemic crisis and keeping dancing alive we would be hugely grateful. Simply click on the Donate icon below or use the QR code: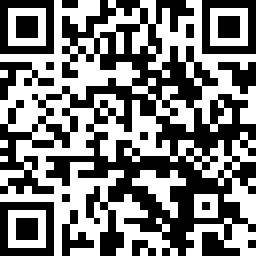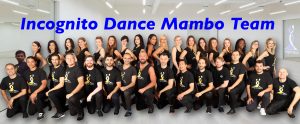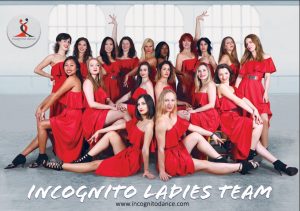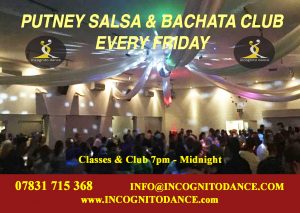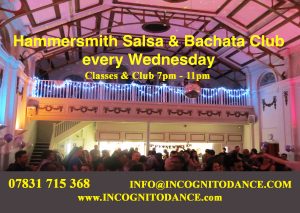 JOIN OUR FACEBOOK GROUP FOR SPECIAL OFFERS AND THE LATEST NEWS:
Salsa, Bachata & Cha Cha – Incognito Dance
Public group · 3,807 members
DANCE GROUP FOR DANCE LOVERS

INCOGNITO DANCE COMPANY

www.incognitodance.com

Fun and Friendly Salsa, Bachata, Kizomba, Raggaton Cha Cha Classes wit…