Zumba with Ewa Golan
ZUMBA with EWA
Tuesdays 7:45 PM  –  8:45 PM         Fulham United Reformed Church  BUY 6 WEEK COURSE FOR TUESDAYS , ONLY £30
Saturday 10:00 AM  –  11:00 AM        MALOCA – ST MARY'S CHURCH, PUTNEY.    £8 Pay on door
Saturday 12:15 PM  –  1:15 PM         EQUINOX Kensington
Instructor / Contact :    Ewa Golan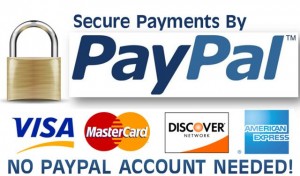 About Ewa
Ewa has always been passionate about dance. Her dance background goes back to when she was 10 years old, performing Ballroom and Latin dance at school. Then she moved to London and shortly discovered international dance styles which she fell in love with and inspired her. She taught and performed Belly Dance and Bollywood with Fleur Estelle's Belly Dance School at London's prestigious dance events including MOVE IT.
Then Ewa discovered Zumba and it changed her life – it may sound cliché but it's true. There is something about Zumba, she could not find in any other fitness class. It kept her fit, happy, energised and wanting more and more, sometimes 5 classes a week wasn't enough! She decided she wanted to be part of the "Zumba Family" and qualified as an Instructor.
Today, she loves what Zumba represents and how this fitness craze was born out of pure passion for music and dance. She loves seeing how much joy it brings to her class participants and the sense of community it creates. She feels blessed to teach Zumba and inspire and motivate people of any age and fitness level to dance, stay healthy and also to follow their dreams – because through Zumba Ewa is following hers.
Ewa teaches regular classes in South West London. View Ewa's Zumba timetable or simply get in touch with Ewa if you have any enquiries.