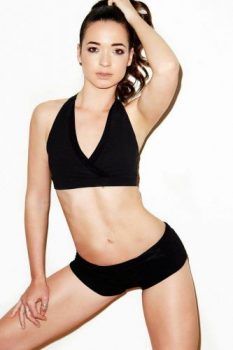 3 Hour Ladies Salsa Styling Workshop with Corina
WORKSHOP AT PUTNEY SALSA CLUB
Date: 18th AUGUST 2018
Time: 2-5pm
Venue: PUTNEY SALSA CLUB, 63 Upper Richmond Road, SW15 2RD
To make a reservation, please make payment at any of our venues, or you can simply pay by Paypal by following this link:
Cost £25 in advance (£30 on the door)
CLICK HERE TO PURCHASE THIS SALSA WORKSHOP – £25

You do not need a Paypal account to make payment, the booking system accepts all debit/credit cards cards. Simply go through the payment process with PayPal Checkout, then an option link to pay by Credit/Debit card (for non-paypal account holders) with appear below the Paypal option saying "Pay by Credit or Debit Card". Cancellation admin charge is £10, or you can transfer to another course for free.
LADIES SALSA STYLING DETAILS
This 3-hour intensive workshop will focus on Ladies Styling, including body movement, posture, balance, footwork, arm styling and spinning technique. The workshop is open to ladies from all levels.
If you are at the early or later stages of salsa dancing, this course will give you to the essential components of dancing beautifully and with ease.
If you are an intermediate or advanced dancer, this course will create the perfect platform to practice and master the above techniques, and to develop an awareness of what styling and movement means to you personally.
Parking on Saturdays?
Parking on roads close to the club are limited to 2 hours, then you need to top up. However, there is FREE parking all day in all the roads around the top of Putney Hill, just before Tibbets Corner Roundabout, then it is 8-10 min walk to the club. It is usually easier to catch a train or underground, as all the Putney stations are very close and reliable.
Corina
Corina is a very versatile professional dancer, studied contemporary dance at the prestigious Trinity Laban Conservatoire in London. At the tender age of 4, Corina started with Ballet and it soon became apparent that she has a natural talent and passion for dance. Since then she has gone on to train in various dance styles including Hip Hop, Jazz, Commercial dance styles and Latin dances, all at professional level. Her extensive dance background makes her salsa style very unique and a pleasure to watch.
Corina got her first contract from a professional dance company when she was 17. Since then she has continuously worked as a professional dancer and has gained a lot of experience. She was a featured dancer in the Olympic Ceremonies and in the movie 'Cuban Fury'.
Corina is not only a brilliant dancer but also a very inspiring teacher. She loves sharing her skills and passion with her students. She is one of our regular Salsa instructors and teaches Ladies Styling.
Incognito Dance Company also teach regularly at Wimbledon Salsa/Bachata Club, Putney Salsa / Bachata Club, Hammersmith Salsa/Bachata Club, Wycombe Salsa Club
PUTNEY 2018 DATES 2-5pm: