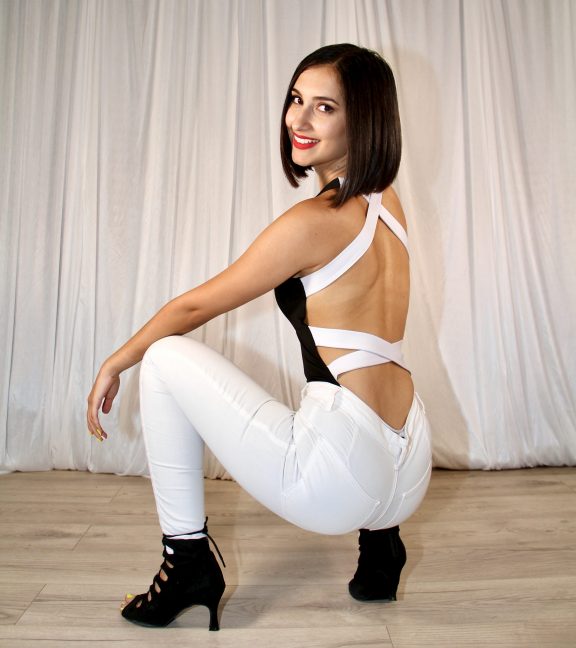 Alex Boneva
Is one of the most talented dancers on the Latin dance scene. Alex was born and raised in Bulgaria, she has been passionate about Latin music and dance all her life. She started Ballet at 7  and has been performing regularly for the past 5 years.  She started Bachata and Salsa at the age of 18 in Bulgaria and when she came to London, she immediately joined the Incognito Dance family. 
Dancing and performing have always been her passion, and with an incredible background in dance, Alex is a great teacher and a huge positive influence on everyone around her. She is a charismatic dancer and performer, enthusiastic with an eye for detail and a strong presence on stage.  Also, watch out for one of her  12-week Performance courses 
Alex is one of those rare talents to be gifted with style, beauty, flair and an incredible ability to pick up any dance style in ultra-quick time. Dance has been her biggest passion and the centre of her life from a very young age.
Please click email HERE for bookings for dance-related work