New news!!
Our Hammersmith, Earl's Court, Wimbledon, Putney, and Fulham clubs are all open:
24th September –  Saturday Party at Putney Salsa & Bachata Club
Every Monday – Wimbledon Salsa & Bachata Club   (open on 19th Sep as normal)
Every Wednesday – Hammersmith Salsa & Bachata Club
Every Thursday –  Earl's Court Salsa & Bachata Club    
3 hour Saturday Salsa & Bachata Intensive Workshops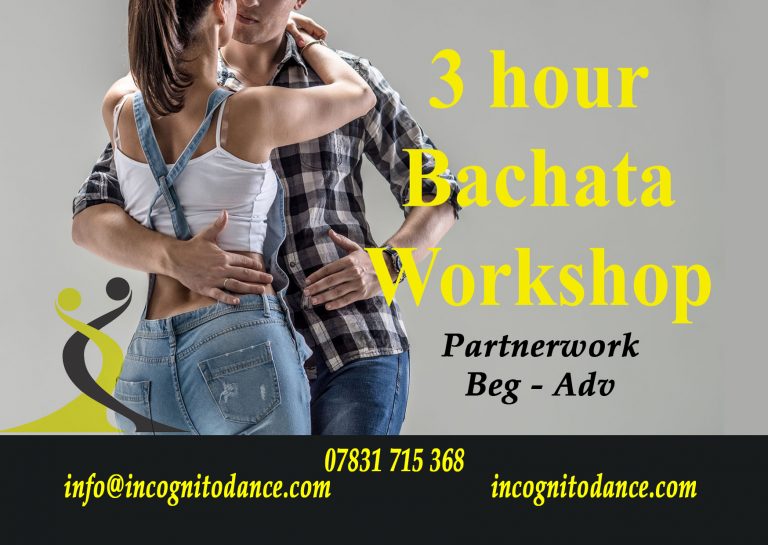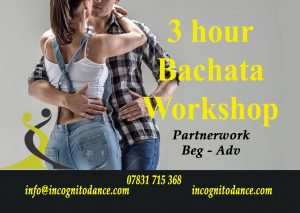 We are delighted to announce that our 3-hour Salsa & Bachata workshops are BACK.  We will be returning monthly, 2022 dates for all workshops below Please do book in advance,  we will limit the number of students to ensure student focus. 
Meanwhile, our Online-Courses are available for Salsa & Bachata Partner work, Ladies Styling, Stretch For Dancers, and Teacher Training. 
Claim 50 Free Salsa & Bachata Course Videos available now. 
20+ courses, 800+ available now: 
Ladies Salsa Vol 1 – 3
Ladies Bachata Vol 1 – 3 
Salsa Partnerwork Vol 1 – 4
Bachata Partnerwork Vol 1 – 4
Body Isolation and Body Rolls
Stretching For Dancers 
Ladies Essential Series in Salsa & Bachata
Teacher Training Course
All Certified and so much more
Incognito Dance Company teach Salsa & Bachata regularly at Wimbledon Salsa & Bachata Club,  Putney Salsa & Bachata Club, Hammersmith Salsa & Bachata Club, Earl's Court Salsa & Bachata Club