Looking a lot like Christmas
CLOSED FOR XMAS BREAK – BACK OPEN ON 5th JANUARY. 
We wish everyone a Merry Xmas and Happy New Year. 
Club News Xmas Break
All our clubs are will be closed for a Xmas break after 16th December. We then reopen from 5th January 2022 
3 hour Saturday Salsa & Bachata Intensive Workshops
Great news!   We are delighted to announce that our 3-hour Salsa & Bachata workshops are BACK.  We will be returning monthly, 2022 dates for all workshops
8 January,  3 hour Salsa Intensive Workshop 
5th February   3 hour Bachata Intensive Workshop
5th March 3 hour Salsa Intensive Workshop
2nd April  3 hour Bachata Intensive Workshop
7th May   3 hour Salsa Intensive Workshop
See website for more dates. 
Incognito Dance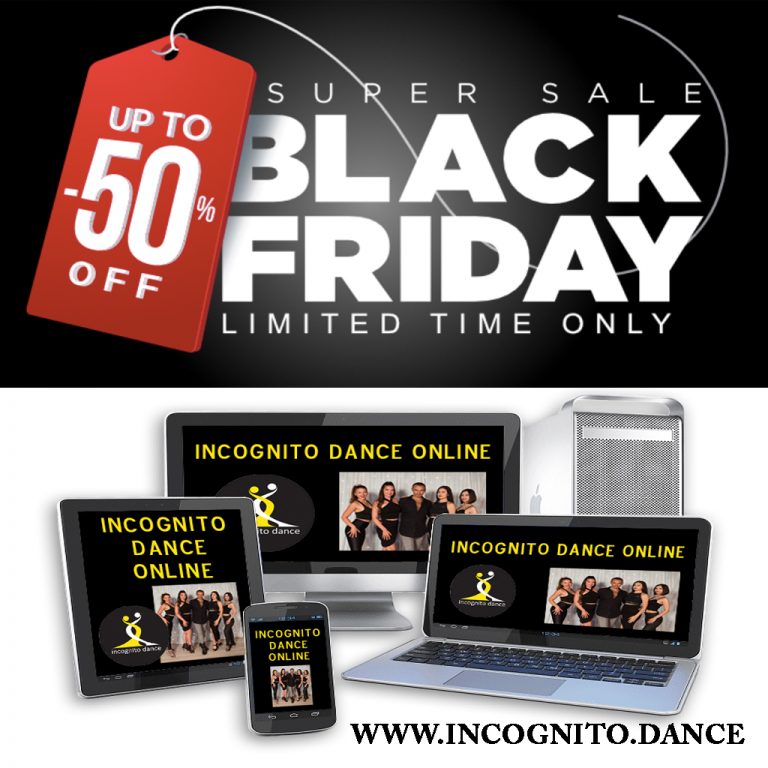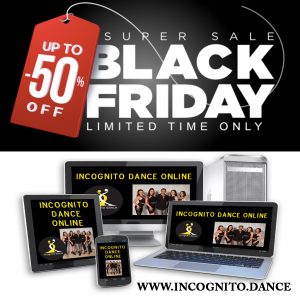 Meanwhile, our Online-Courses are available for Salsa & Bachata Partner work, Ladies Styling, Stretch For Dancers, and Teacher Training.  Use code coupon BLACKFRIDAY50 to get 50% OFF every single ONLINE NOW – expires 30th November. 
CLICK HERE TO SEE YOUR CHOICES
21+ courses, 850+ available now: 
Ladies Salsa Vol 1 – 3
Ladies Bachata Vol 1 – 3 
Salsa Partnerwork Vol 1 – 4
Bachata Partnerwork Vol 1 – 4
Body Isolation and Body Rolls
Stretching For Dancers 
Ladies Essential Series in Salsa & Bachata
Teacher Training Course
All Certified and so much more
Plus Claim 50 Free Salsa & Bachata Course Videos available now. 
Health & Safety: We will be adhering to all the latest government advice. Providing hand gel, good ventilation in our venues, temperature checks, etc. If you are showing any symptoms of illness please do not come to our classes. Our priority is the health and safety of everyone who chooses to visit our clubs.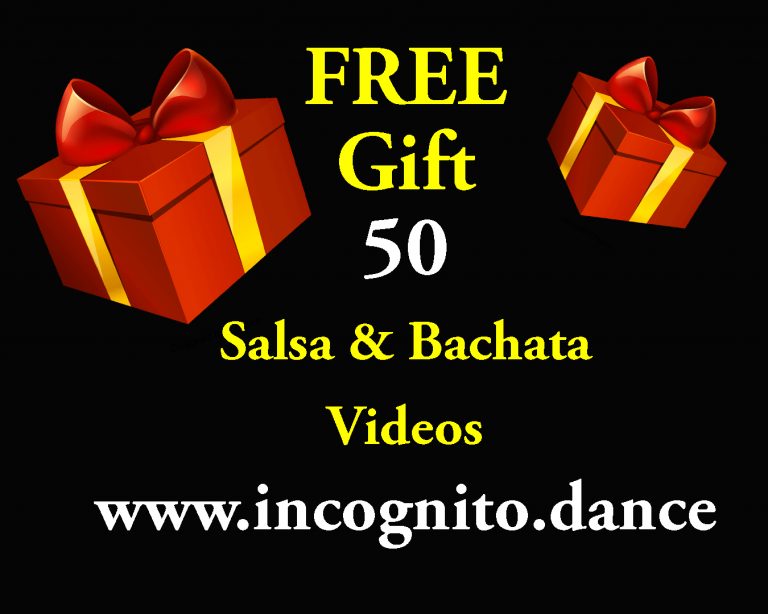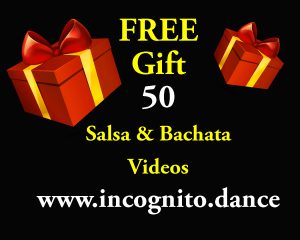 Incognito Dance Company teach Salsa & Bachata regularly at Wimbledon Salsa & Bachata Club,  Putney Salsa & Bachata Club, Hammersmith Salsa & Bachata Club, Earl's Court Salsa & Bachata Club